So I was going to be really funny and do a "used vegetables" post for this theme. I went up to our property this weekend and planned on getting a bunch of pictures of the evidence all the animals leave around.
I got evidence, but it was leftovers, not post-use. Well, except for the last picture which I decided to include anyways.
Ok, so technically, it's not a veggie. It's more of a cone or leaf or something like that. But it's still a plant that mammals (albeit rodents) eat, so I'm going for it. This little one had dinner right on the steps to our shed.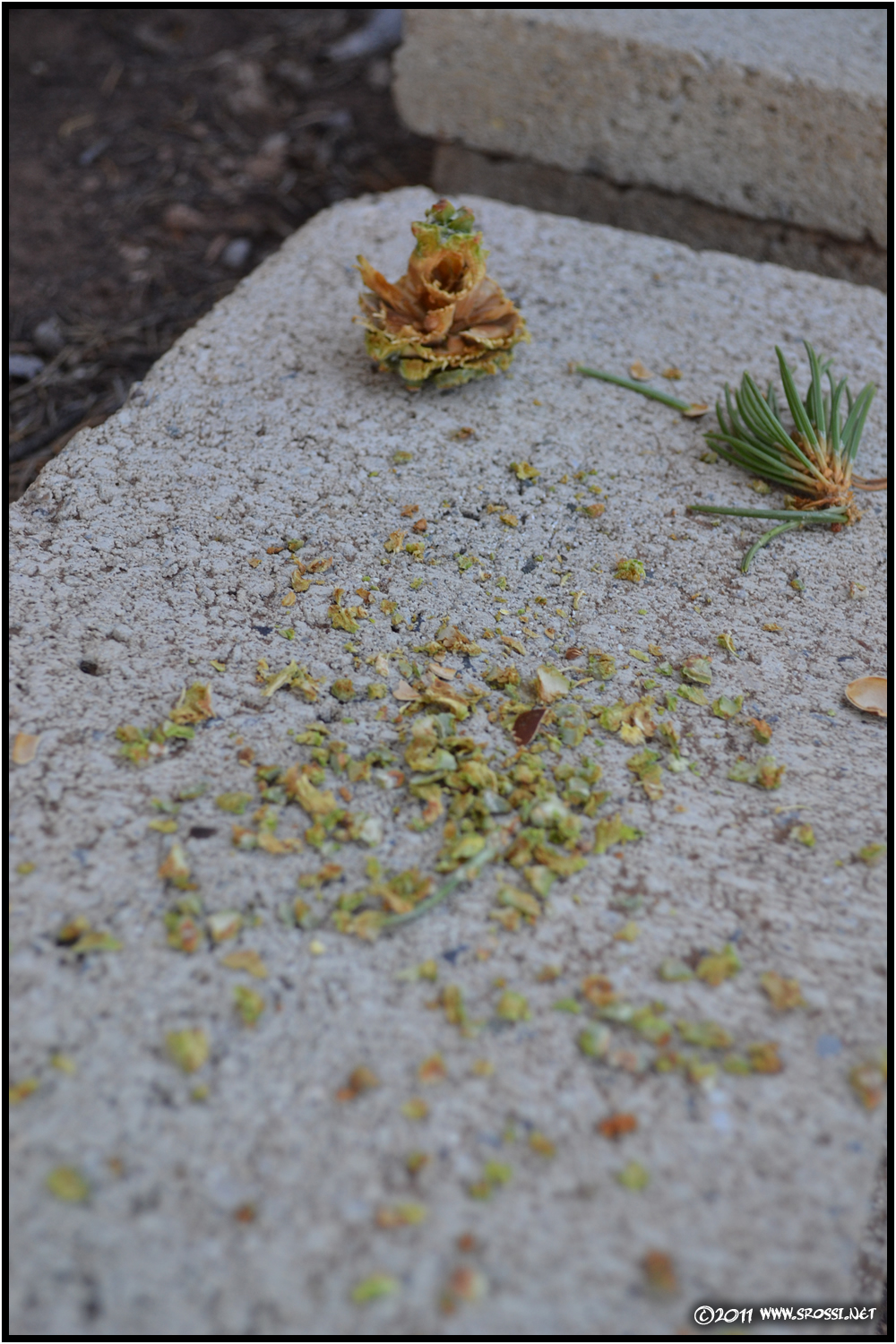 This was some sort of nut cluster that yet another rodent ate, sitting on top of a rock overlooking the whole valley. I thought it was really cool how he or she popped it open and left it relatively intact.
And here is the "post consumption" photo. We rarely see any animals on the property, they do a good job of staying away. But you can't walk more than a couple yards without seeing evidence that they were there. From deer to squirrels, they don't bother to flush the toilet.