It was the winter of '77-'78, early morning on a snowy day and I was headed to school. I came to the hill on 8th South, right before 13th East and noticed a car struggling to get through the intersection, right in front of me. I hit the brakes and started to slide, pumping them didn't help at all. I turned into the curb, rubbing my front wheel against it until I came to a stop several yards (meters) before hitting the car in the intersection.
Whew! So close, but safe.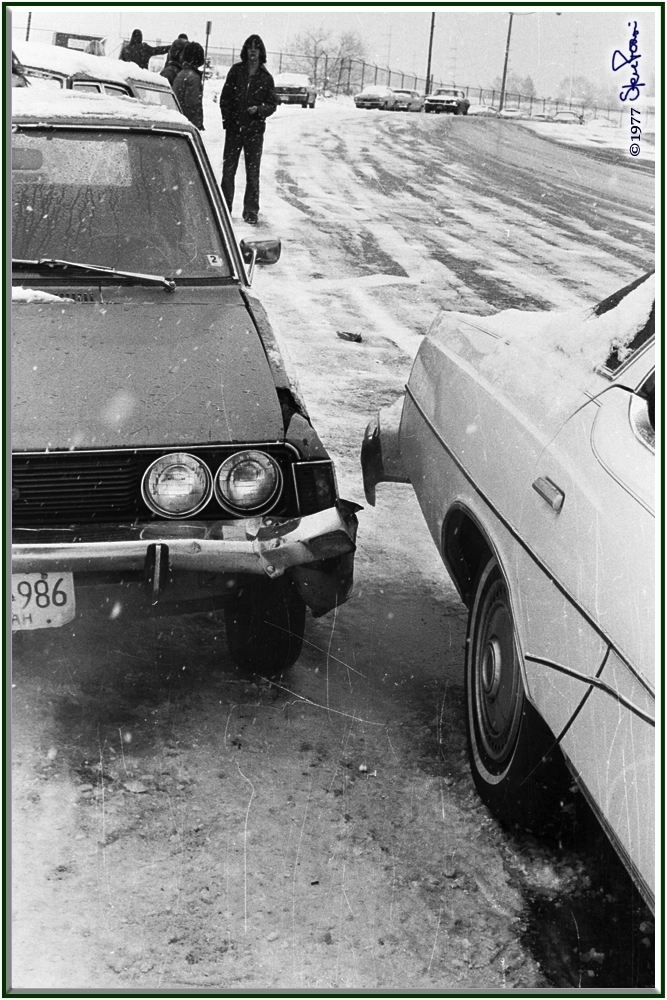 Until one of our congressman's wife tried to do the same thing, except I was in the way. Her back bumper hooked under my front wheel well and literally ripped the front quarter panel in half. It was dangling by the wire to the front marker light, I had to cut it before I left so it wouldn't drag along the ground.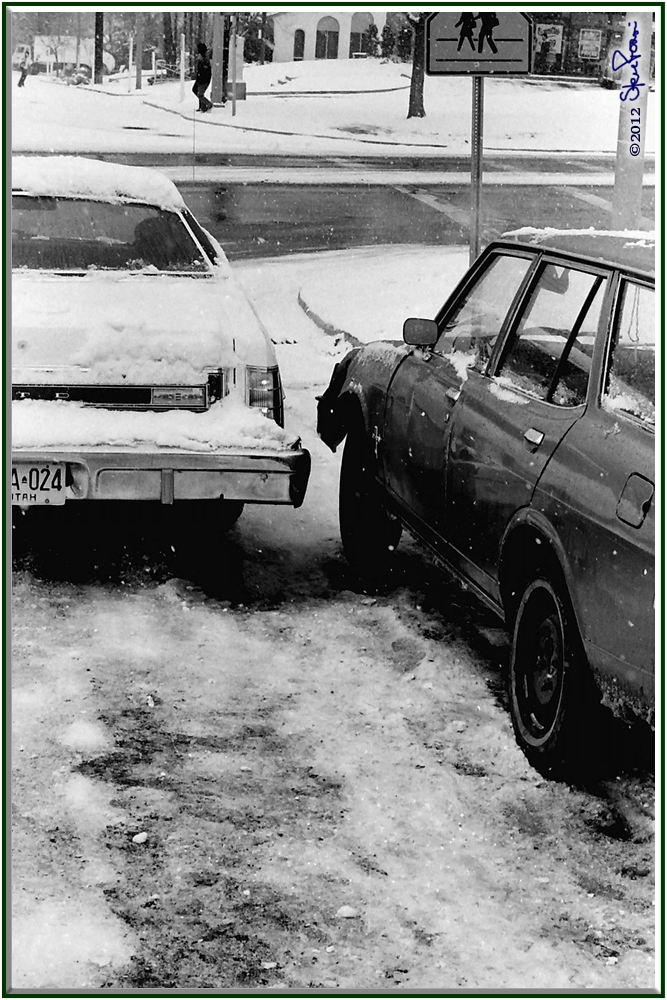 We exchanged information (I have never driven without insurance.) and called the police. Remember, this was 1977, no cell phones. We had to walk across the street to the 7-Eleven pay phone to call it in.
When we got back to the cars, and one of my peers had his big AMC wagon parked in the back end of my car.
Two cars slammed into me and now I was going to be late for class. Like being late mattered, especially why my wheels were wrecked.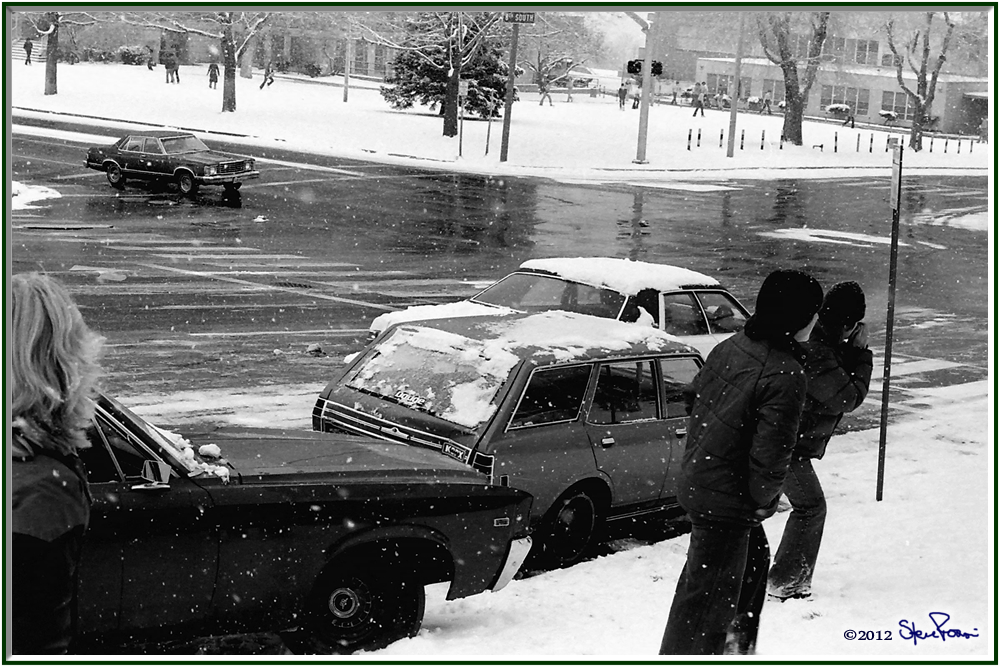 But that's Ok. Fortunately I had a couple of witnesses, and I collected almost $1,000 in insurance money.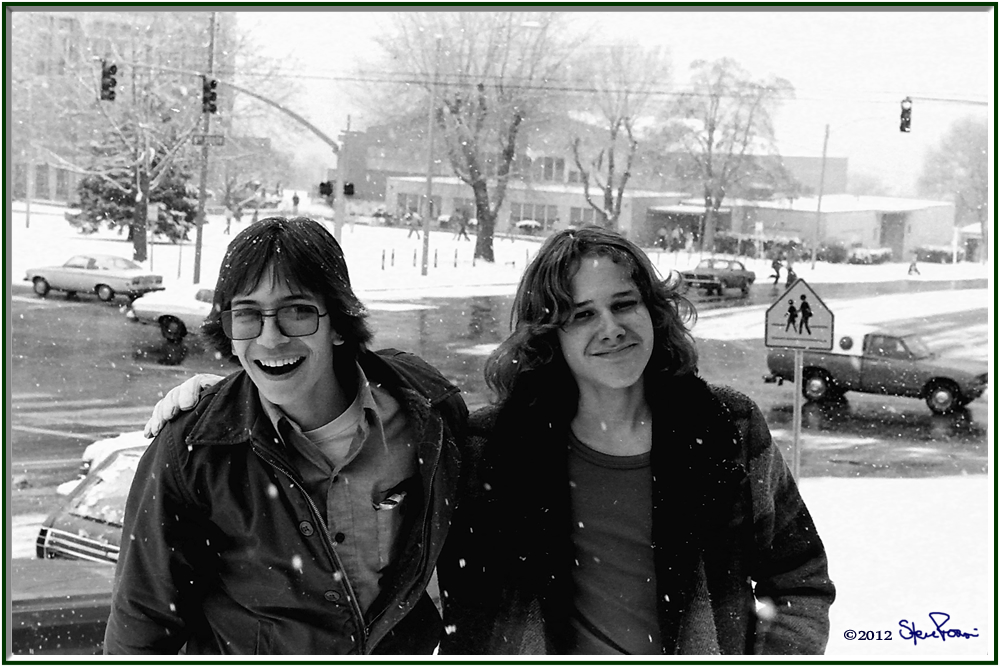 For a high school student in the late 70's, that was a lot of money. I replaced the front quarter panel myself, banged out the back hatch and it was good as new. Ok, not new, but good enough for a 17 year old high school student.
That left me about $600, and I refuse to go into how I invested that for the next six months, until I turned 18.