I wouldn't say I was a hellion in high school, I actually only had one run-in with the administration. But I have to admit this has more to do with knowing how to fly under their radar rather than me following all the rules. Because I spent a lot of my time there breaking the rules and, since getting kicked out or not graduating was not an option at my house, skirting the line between anonymity and catching the eye of the administration.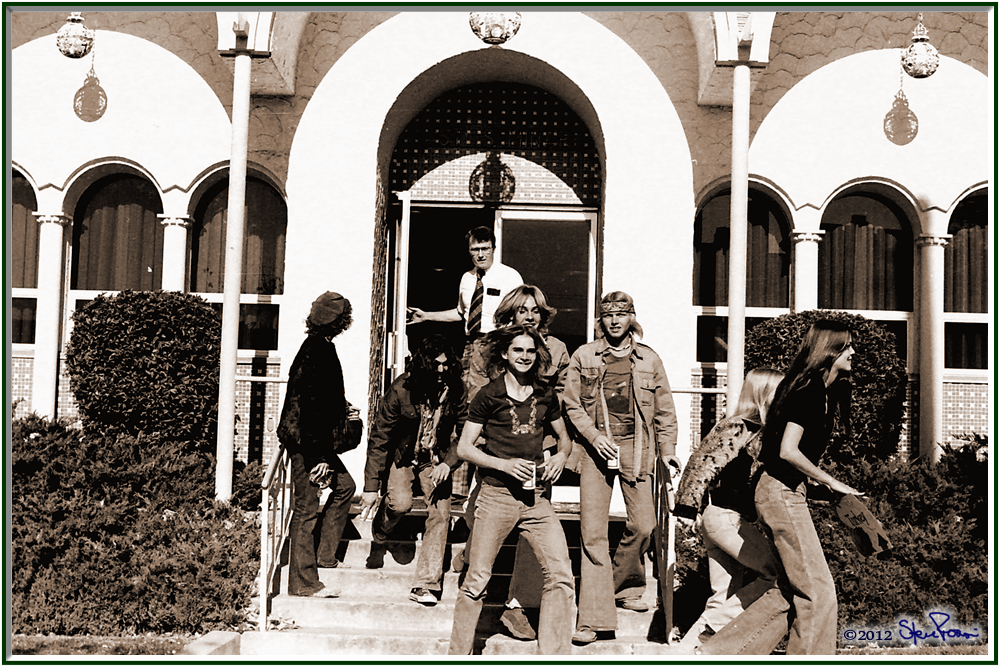 I took this picture out in front of the Seminary* building. The plan was to get pictures of my friends and myself sitting in front of the Seminary with a beer in one hand and a cigarette in the other.
I was just about to set the timer so I could run into the picture, when one of the Seminary teachers came out and kicked us off his front stairs. I, or course, took a bunch of pictures as the whole thing unfolded. I didn't get the one I had been planning on, but this one has been a hit at every class reunion.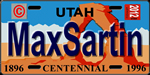 *Every high school and junior high school (with 9th grade) in Utah has an LDS Seminary building adjacent to it. LDS students are given release time in their school schedule to go off campus for their religious training.
( Note: this option is given to all religions, it's just that the LDS population is the only one large enough to sustain this type of network of buildings and personnel.)