…I found these "Strangers among us" pictures.
You might have seen this picture before, but the reason it's one of my favorites is because of the stranger that was just skiing past as my friend and I were doing the photo shoot.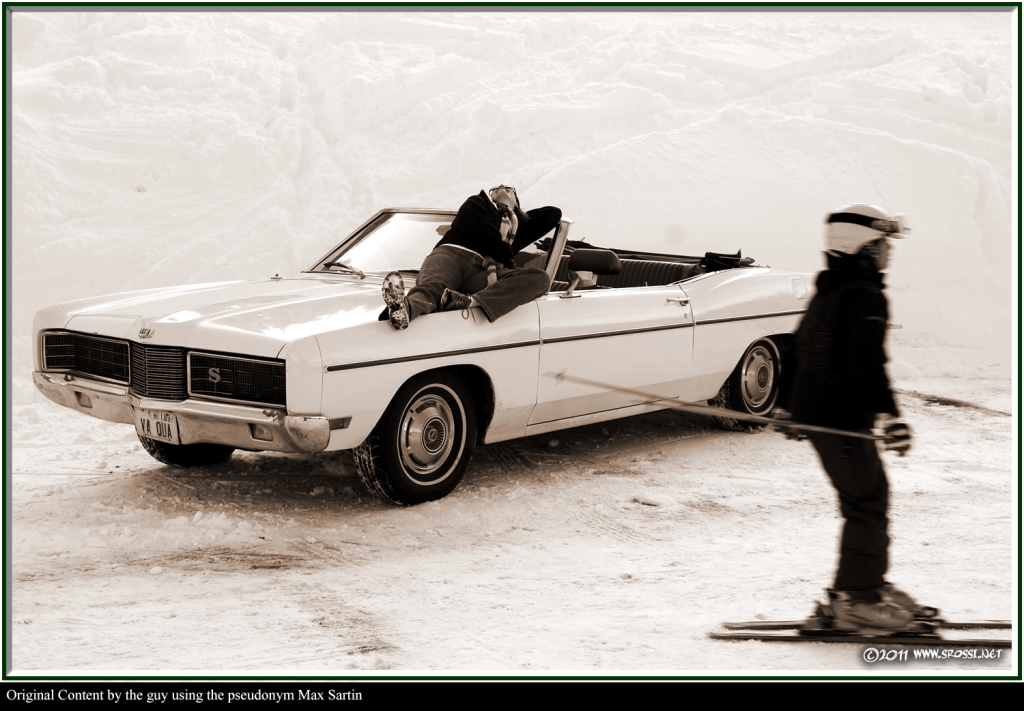 Strangers, looking at the water flowing down a main street in Salt Lake during the floods of '83.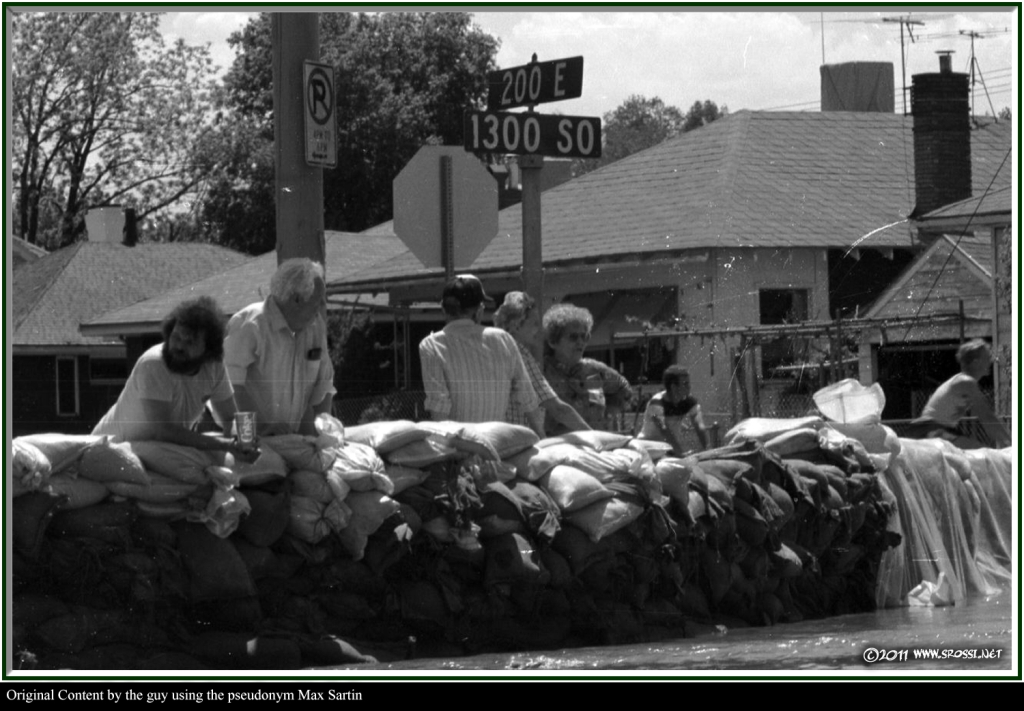 Sugarhouse panhandler that had a distinct limp and needed a crutch – when cars were around and he was working. When the light was green and no cars were stopped his limp disappeared and he was stashing his booty in a pack on his nice, expensive bicycle.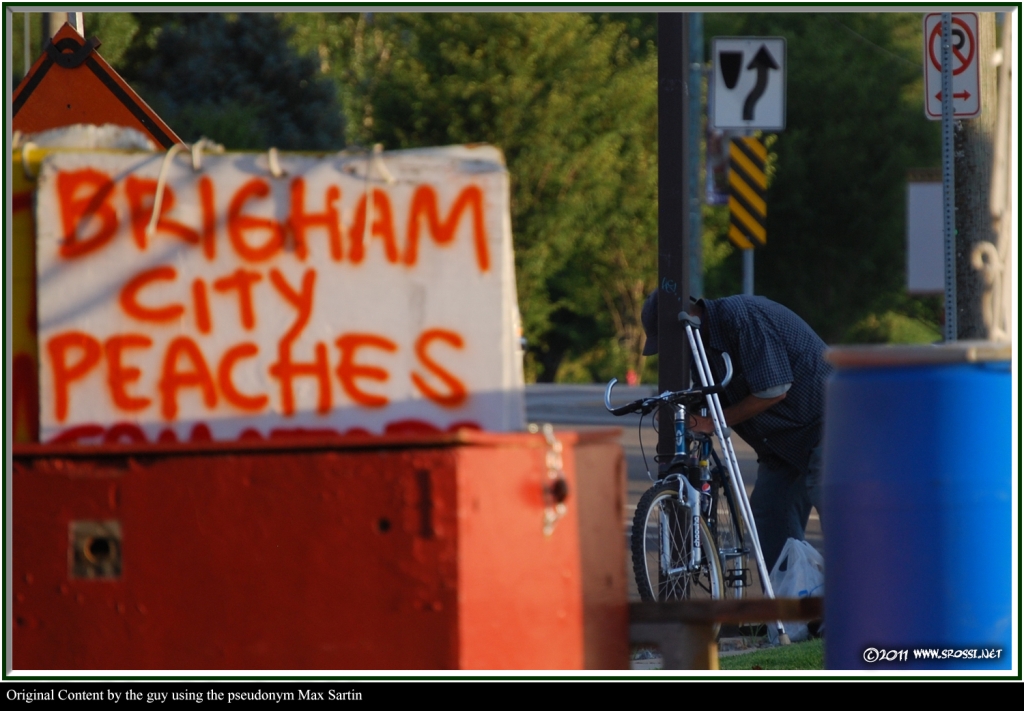 Medieval sword fighting in Liberty Park.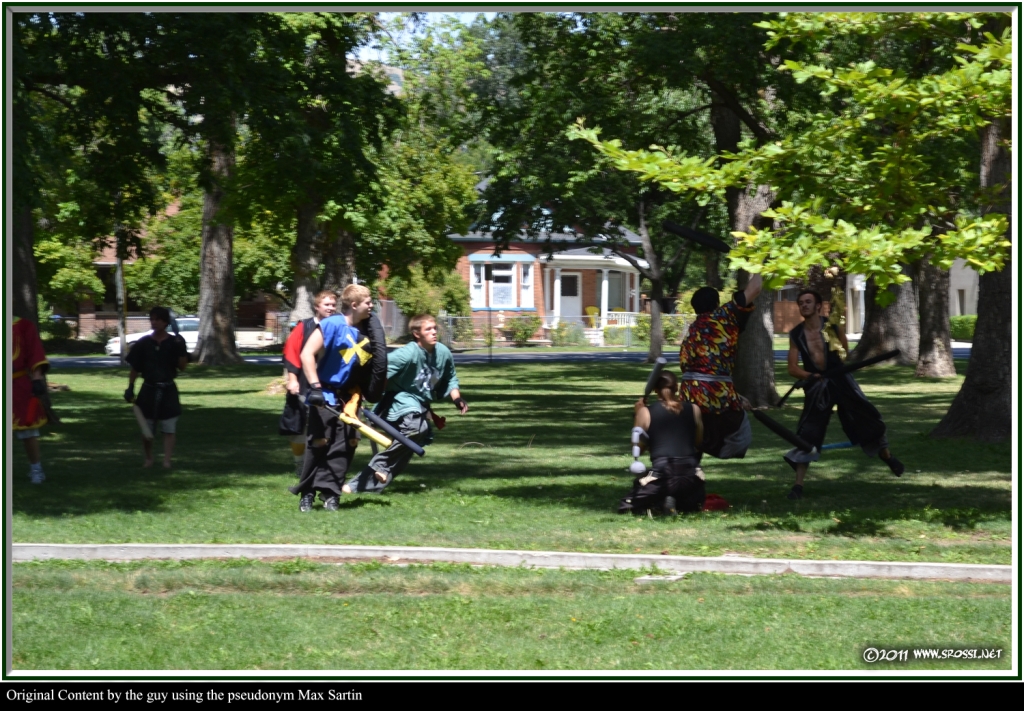 What is stranger than someone purposely driving their $60,000 Porsche on a road made of salt?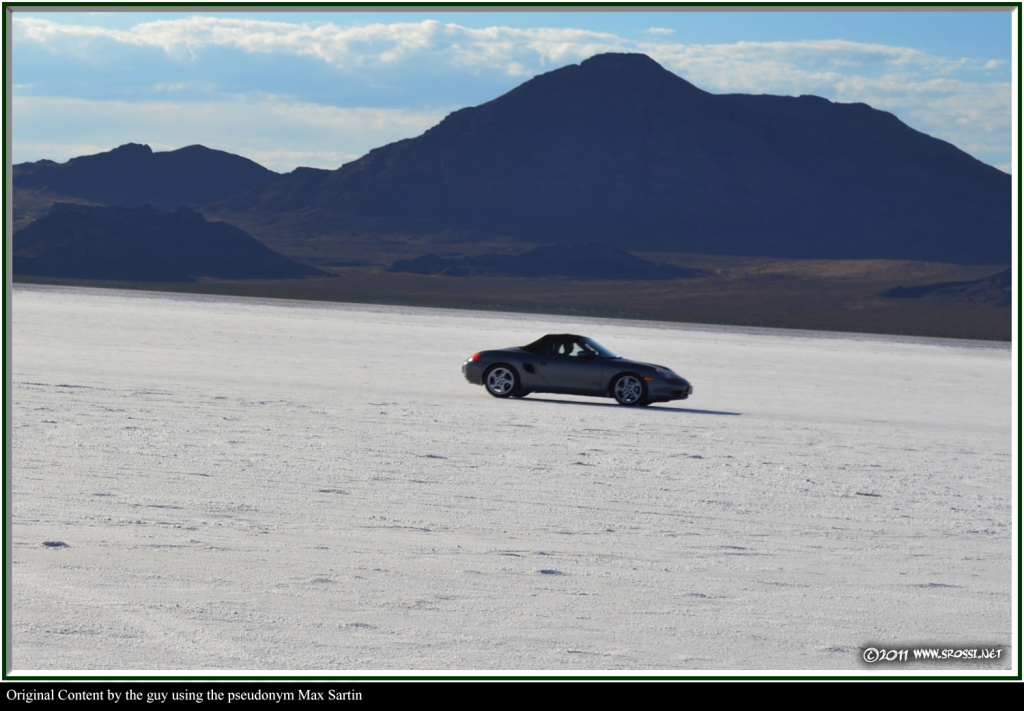 "I'd like to teach the world to sing…" Nope, not a modern day Coke commercial, they were watching UDOT move a bridge into place. They built the bridge to cross I-215 in the area between the off ramp and the freeway, and then moved the completed bridge into place. This disrupted traffic on 4500 South for a mere day, rather than weeks or months.