The Chevron I work at a couple days a week has just recently had a major makeover. New paint, new signage. And a change from bland greys to… da, ta, da, da,… RED.
The new signs that are throughout the store.
Think you might miss where the restrooms are with this sign?
The cashier area, done in red.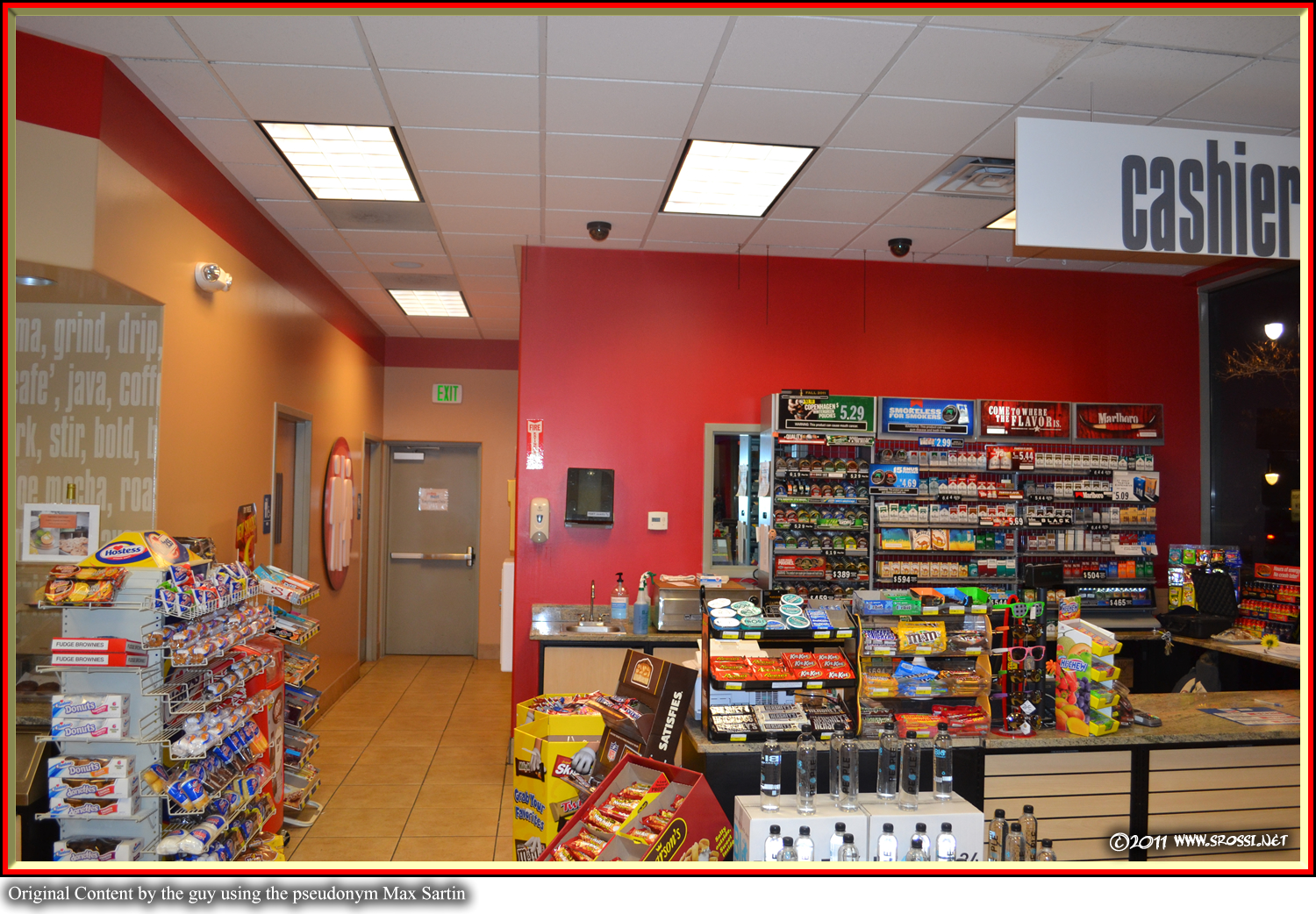 Right above the entry door.
And no post about red is complete with these University of Utah flags that we sell. (P.S. – we don't even sell blue flags with a "Y" on them.)